Considering other options?
A Few Words of Caution to Home Cleaning Price Shoppers
Home cleaners are no different than handymen, carpet cleaners, roofers, painters and other home service providers. Typically, the lower down the price ladder you shop, the more problems you are likely to encounter, from reliability to quality of work. In addition, when it comes to home cleaners, hiring based on the lowest price can also significantly increase the level of risk you and your family could be exposed to.
Quite apart from price, hiring a home cleaner can be very time-consuming and challenging, and it's hard to decide who you can trust.
Here are some other issues you really should consider before handing over the keys to your family's home. Questions to ask include:
Are the cleaners fully-vaccinated, properly trained and equipped to deal with COVID-19?
As of November 5th, 2021, all employees of Flow Home Cleaning are fully-vaccinated against COVID-19. 
Pandemic guidelines are complicated and updated frequently. It is not a given that all cleaning services providers will have informed themselves of and kept up to date with these critical operational guidelines.
Flow Home Cleaning is up to date with, and adheres to all guidelines set forth by Health Canada, the New Brunswick Department of Public Health, WorkSafe NB, and the Centers for Disease Control. In addition, our management and trainers are GBAC (Global Biorisk Advisory Council) certified in infection and contamination control measures for infectious disease situations such as the COVID-19 (SARS-CoV-2).
In particular, our staff adhere to 6-foot physical distancing, they apply hospital-grade disinfectant to equipment prior to entering each location, and adhere to masking guidelines so as to reduce the risk of virus transmission in your home. 
Are you properly BONDED so that my property and family are protected?
"Licensed and Bonded" sounds good but can be misleading. It takes about 5 minutes to "license" a business online in New Brunswick but this "license" actually provides no protection of any kind to you, the homeowner. 
With respect to "bonding," some companies "bond" their employees to protect the company itself from employee theft. "Bonding" of this type, again, does not protect the homeowner in any way. Very few cleaning companies carry what you really need – a "third-party fidelity bond" and "employee dishonesty" insurance. Without this coverage you have no protection whatsoever in the event of theft by a cleaner in your home. Unfortunately, this is not an uncommon occurrence. Flow Home Cleaning is hired frequently by local homeowners who have experienced such a theft.
Flow Home Cleaning carries both fidelity and employee dishonesty insurance. This coverage properly protects you and your family from any theft by a cleaner, inclusive of identity theft and fraud.
Do you carry liability insurance?
Homeowners' or renters' insurance protects you when someone visiting your home has been injured. However, it's different when someone working for hire in your home is injured. For example, if a cleaner in your home is injured and can't work for two years, and there's no liability or workers compensation coverage in place, you may be on the hook for that cleaners' healthcare bills and lost wages. What's more, your standard homeowners insurance or renters' insurance may not cover you for these events. Many of these policies exempt injury to uninsured contractors.
For your family's protection Flow Home Cleaning carries two million dollars of  liability insurance.
Do you carry WorkSafeNB insurance?
A cleaning company employing even just ONE cleaner is required by law to provide WorkSafeNB coverage to their employees. Because of the high cost of this coverage, many small cleaning companies, and virtually all "Kijiji cleaners" ignore this requirement. This leaves you wide open to costly healthcare bills and lost wage payments should a non-covered cleaner injure themselves while working in your home.  
Every one of Flow Home Cleanings' employees is fully covered under WorkSafeNB. 
Are your cleaners criminal background checked?
Be very careful with who you allow in your home unsupervised. Without an up-to-date criminal background check, you have no insight into the background and character of a cleaner coming into your home.
Every Flow cleaner has gone through an extensive hiring pre-screen that includes a full police criminal background and reference-based work history check. This allows us to hire good people who then stay with us long term. This means we know our staff very well and absolutely trust them to be in your home.
Are your cleaners valued for what they do?
Would you want a dissatisfied and/or disgruntled cleaner working in your home unsupervised?
At Flow Home Cleaning we pay our employees well so they feel good about their jobs. We care about our staff and treat them as family. We have a company-funded health plan, performance incentives, regular bonuses and staff outings. It's very important to us that our employees feel appreciated and LOVE their jobs! 
Do you provide a satisfaction guarantee?
Are you comfortable giving corrections directly to the person cleaning your home if something is missed or needs to be improved upon?  Many people are just not comfortable confronting these issues for fear that their cleaner might develop negative feelings or a grudge. 
With Flow Home Cleaning you have the peace of mind that, if for any reason you are not happy, we will have a team return immediately to make the corrections. We like to say we are excellent, but not perfect.  We always deal with our mistakes in the most constructive way so that everyone can learn and make improvements.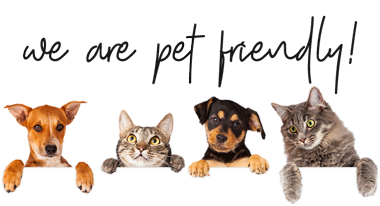 Receive a Discount Code!
Sign up to receive a Discount Code good for $10 off your first cleaning.

Between work, family, errands, meetings, practices and getting dinner on the table before 8 o'clock, home cleaning has a tendency to fall to the weekend. We are here to help you reclaim your life with guilt-free house cleaning in Fredericton, New Brunswick -
designed to simplify your life and free up your time.