We are Hiring!
Fill out the form below. We'd love to hear from you!
No Evenings. No Weekends – Family-Friendly Hours! 
Monday to Friday work week with daytime hours. Optional Weekend Overtime is available.
Awesome Work Bonuses 
Earn bonuses and weekly perks. Get paid more for outstanding results (performance-based bonus system). Amazing staff contests and draws including trips for two with hotel stays!
Get Promoted!
Multiple opportunities for promotion and advancement within the company!
Health Benefit Options
Extended health and dental benefits through Blue Cross
TIPS from grateful clients!
Comfortable dress code
Snacks and drinks to go 
Hempz hand lotion bar
Low stress
A friendly and caring environment
Satisfying work
Respect and appreciation from clients and the management
Also: WorkSafe NB protection, 2 weeks vacation, flexible time off, 7 FULLY PAID holidays, 4% vacation pay, and liability insurance coverage.
Our goal is HAPPY employees who enjoy coming to work every day!
You'll be part of a company that helps people. 
Flow cleans at no charge for Fredericton households with a family member who is undergoing cancer treatments (you are fully paid for these hours). We also occasionally offer cleanings at no charge to other families going through other hardships.
What will your day be like at Flow Home Cleaning?
Mornings:  Around 8:00 am Team members report to our office in the old YMCA building on the FREX grounds downtown (now it's the Multicultural Centre). If you want to arrive early, the coffee is on! Chat. Share. Connect. There is a lot of laughter here in the morning! You sign in and are on the clock being paid.
Roll Out:  You connect with your cleaning partner and grab your team tablet. All your jobs for the day are electronically dispatched to you. Most of them will not be a surprise. Our goal is to build out a stable schedule for your team. You will see all the jobs, read the notes and be able to ask any questions.
Next, you assemble your Team bin which includes everything you need for the day. 
This is all paid time. At Flow Cleaning, all time is treated equally. You are not paid a separate rate for morning load, travel, or time on the job. It is simply paid all the same.
Your Workday: You will route yourself to your jobs using the Flow app. Your app has everything you need to find your way and stay organized. You and your Team will do an amazing job cleaning 4 -7 homes per day, enjoy a few laughs, chats with clients, high fives with your team and more.
We allow a reasonable amount of time to deliver an excellent clean in our client's homes. We set reasonable expectations and we support our teams in the field.
At the end of your assigned jobs for the day you will route yourself back to the office. Your team leader refills supplies and re-stocks your cleaning cloths. Your timesheet is finished, conversations about the day are had, and everyone heads home to enjoy their evening.
All paid time is at the same rate. We do not believe in payroll voodoo – "commission" with no wages paid during driving time. Now we do however have bonuses!  This is pretty much what a typical day looks like for a House Cleaner at Flow Cleaning Services. Teamwork and fun!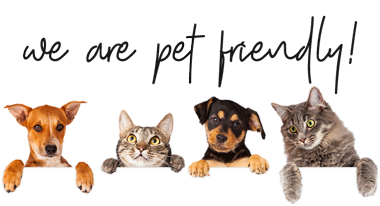 Receive a Discount Code!
Sign up to receive a Discount Code good for $10 off your first cleaning.

Between work, family, errands, meetings, practices and getting dinner on the table before 8 o'clock, home cleaning has a tendency to fall to the weekend. We are here to help you reclaim your life with guilt-free house cleaning in Fredericton, New Brunswick -
designed to simplify your life and free up your time.